EXHIBITORLIVE News
8/15/2019


EXHIBITOR magazine announces a new partnership with Exhibit Partners (EP), a live brand engagement agency based in Maple Grove, MN, who will serve as the exclusive sponsor of author Jim Gilmore's educational session and book signing at EXHIBITORLIVE, The Professional Development Conference for Trade Show and Corporate Event Marketing, to be held in Las Vegas, March 29 - April 2, 2020.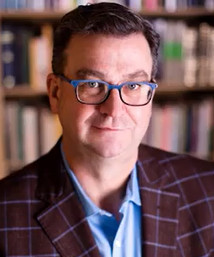 Exhibit Partners will host Jim Gilmore, co-founder, Strategic Horizons LLP, who is co-author of "The Experience Economy," "Authenticity," and "Look." Gilmore teaches in the Design & Innovation Department of the Weatherhead School of Management at Case Western Reserve University.

Translated into more than fifteen languages, The Experience Economy has become a must-read in myriad industries and business disciplines around the globe, including exhibit and event management.

Gilmore will release a new special anniversary edition of The Experience Economy at EXHIBITORLIVE, and Exhibit Partners will host Gilmore for a book giveaway and signing in the company's booth (#1087) on the EXHIBITORLIVE show floor on Tuesday, March 31, from 11:30am to 12:30pm.

"We are excited to create this partnership with Matt Williams and his talented team at Exhibit Partners," said Dee Silfies, Chief Learning Strategist for EXHIBITOR. "We identified Jim Gilmore as the expert years ago and have been able to provide our attendees with cutting edge education on experiences through Jim's participation with us. Our thanks to Exhibit Partners for helping to provide this special opportunity for our attendees."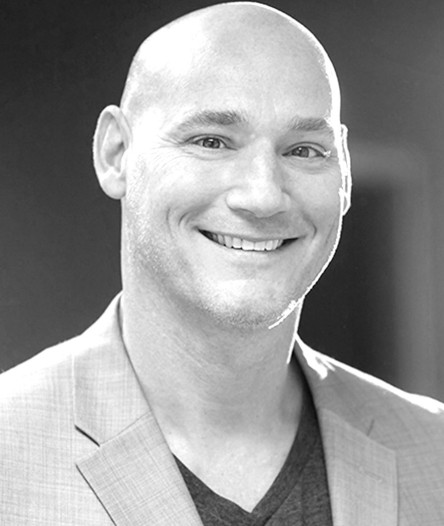 "Our purpose will always be to inspire and connect people," said Matt Williams, CEO/Founder, Exhibit Partners. "We're honored to partner with EXHIBITOR and Jim Gilmore at EXHIBITORLIVE as our philosophy of tieing brands into relationships through experiences aligns nicely. With minds like theirs, we'll continuously evolve our industry."

Gilmore's session at EXHIBITORLIVE, titled The State of The Experience Economy, is part of the conference program's Authors Executive Series. In the session, Gilmore will share his thoughts on the primary areas in which experience thinking has been best applied; the good, bad, and the ugly seen in experience design; and critical success factors and metrics for the coming years.

EXHIBITORLIVE is the most comprehensive educational event for trade show and event marketing professionals, featuring more than 150 educational sessions and workshops. This event is attended by 5,000 exhibit and event managers, and marketing and communications experts who are serious about improving their face-to-face marketing performance. The Exhibit Hall at EXHIBITORLIVE presents North America's largest exhibition of trade show and event suppliers. For more information, go to www.ExhibitorLive.com.

Visit Exhibit Partners in the Exhibit Hall at EXHIBITORLIVE, March 30 - April 1, 2020, at the Mandalay Bay Convention Center in Las Vegas. Exhibit Hall registration will open in October, 2019.


About Exhibit Partners
At Exhibit Partners our core is all about our relationships. We understand that success for our partners means success for us. Our collaborative approach creates a mutually beneficial outcome. We use insights, strategy and creative to connect brands with people through immersive live brand engagement. From trade shows and conferences to corporate environments and events, we design experiences that engage customers and consumers and nurture relationships. For more information go to www.exhibitpartners.com.

About Exhibitor Media Group
The leader in trade show and corporate event marketing education, Exhibitor Media Group publishes the award-winning EXHIBITOR magazine, a monthly publication featuring best practices in trade show marketing. EXHIBITOR's learning events include: EXHIBITORLIVE, the professional development conference for trade show and corporate event marketers; EXHIBITORFastTrak accelerated learning conferences; and EXHIBITOR eTrak, professional online learning. Exhibitor Media Group is also the founder and sponsor of CTSM (Certified Trade Show Marketer), the industry's only university-affiliated professional certification program. Learn more at www.ExhibitorOnline.com.

EXHIBITOR is a registered trademark, and EXHIBITORLIVE, EXHIBITORFastTrak, and EXHIBITOR eTrak, are trademarks of Exhibitor Publications, Inc. in the USA and other countries. All company and/or product names may be trade names, trademarks and/or registered trademarks of the respective owners with which they are associated.




Contact:


questions@exhibitormagazine.com



---