EXHIBITORLIVE News
9/26/2019


EXHIBITOR magazine, the award-winning leader in trade show and corporate event marketing education, announces the launch of its New Product Showcase awards program for 2020.

The New Product Showcase is the launching pad for the hottest new products and services making their debut at EXHIBITORLIVE, Best Practices in Trade Shows and Events, to be held March 29 - April 2, 2020, at the Mandalay Bay Convention Center in Las Vegas.

All New Product Showcase entrants are eligible to win a prestigious EXHIBITORLIVE Buyers Choice Award, recognizing the top new products of the year. An independent panel of trade show and corporate event marketing professionals will conduct the judging, and winners will be announced on-site at EXHIBITORLIVE on Tuesday, March 31.

"Discovering what's new and innovative is the number one reason cited among trade show attendees for deciding to come to a trade show and visit an exhibit hall," said Randy Acker, president and COO of Exhibitor Media Group. "The New Product Showcase allows our attendees to conveniently see what new products and services are debuting in the trade show and event world."

"Leading trade show and event suppliers choose the EXHIBITORLIVE event to launch their brand new products and services to the marketplace," said John Pavek, chief marketing officer, Exhibitor Media Group. "Every year thousands of trade show and event professionals come to the Exhibit Hall to discover an outstanding array of fresh solutions. Our attendees represent everything from Fortune 1000 multinationals and consumer mega-brands to fast-growing startups."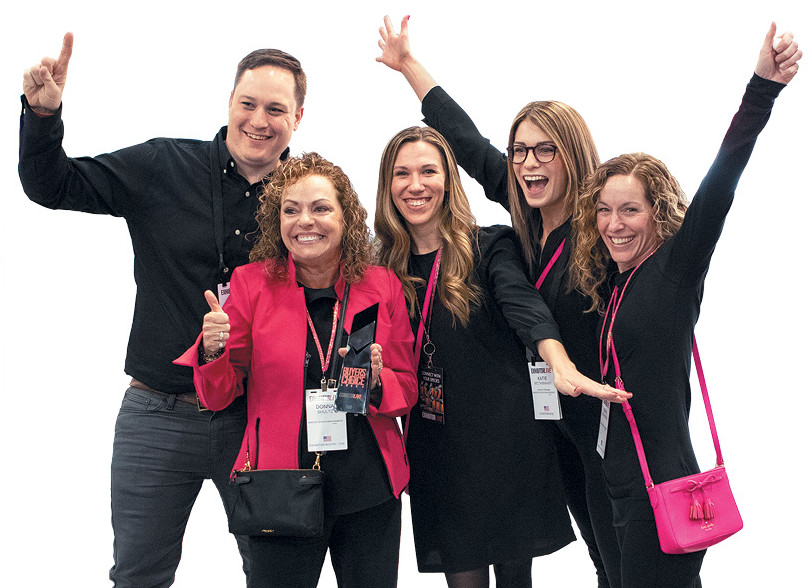 Last year, six new products were honored with Buyers Choice Awards, out of 25 certified entries making their U.S. trade show debuts, representing the latest and greatest innovations for the exhibition and event industry.

Participation in the New Product Showcase is limited to EXHIBITORLIVE exhibitors only. Entries must be received by January 6 for inclusion in EXHIBITOR magazine's March issue, which will be distributed at the conference. For more information about launching your new product or service at EXHIBITORLIVE, visit www.ExhibitorLive.com/2020/nps-application.asp.

In addition to offering more than 100 educational sessions and networking events, EXHIBITORLIVE presents North America's largest exhibition of trade show and event products and services, including nearly 300 exhibitors in the Exhibit Hall. EXHIBITORLIVE attendees come to solve their toughest challenges by seeing new ideas at work on the exhibit hall floor, or by discovering new solutions they can apply immediately to their face-to-face marketing programs.

EXHIBITORLIVE is the most highly attended and the most recommended learning event for trade show and event marketing professionals, with a 30-year track record of excellence. Save-a-Seat registration is currently underway, and session selection will begin in October. For more information, go to www.ExhibitorLive.com.


About Exhibitor Media Group
The leader in trade show and corporate event marketing education, Exhibitor Media Group publishes the award-winning EXHIBITOR magazine, a monthly publication featuring best practices in trade show marketing. EXHIBITOR's learning events include: EXHIBITORLIVE, Best Practices in Trade Shows and Events; EXHIBITORFastTrak accelerated learning conferences; and EXHIBITOR eTrak, professional online learning. Exhibitor Media Group is also the founder and sponsor of CTSM (Certified Trade Show Marketer), the industry's only university-affiliated professional certification program. Learn more at www.ExhibitorOnline.com.

EXHIBITOR is a registered trademark, and EXHIBITORLIVE, EXHIBITORFastTrak, and EXHIBITOR eTrak, are trademarks of Exhibitor Publications, Inc. in the USA and other countries. All company and/or product names may be trade names, trademarks and/or registered trademarks of the respective owners with which they are associated.




Contact:


questions@exhibitormagazine.com



---