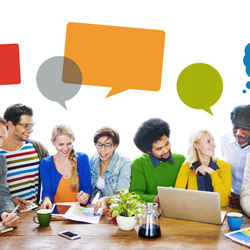 Track:
Marketing & Sales
M3004 Advanced Learning Session:
Content + Interactions: A Formula for Effective Marketing Impact
In our digitally enabled, socially integrated world, marketing has evolved beyond one-way communications distributed via mass media. In this session, marketing consultant Dax Callner will introduce new approaches that connect content development and interaction strategies to effectively impact audiences across multiple channels, including events, social, digital and traditional media. The session will focus on:
• Implementing "story led" marketing strategies
• Cross-channel, trans-media communication planning
• Content creation, distribution and promotion approaches
• Interaction strategies that propel consumer relationships
CTSM Candidates with 5 or more years of experience may take this session in place of certain five-digit required sessions, with prior approval.