THURSDAY 3:00 PM - 3:45 PM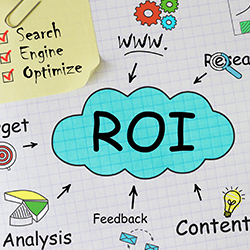 Track:
Measurement & Analytics
NEW!
R1004 45 Minute Session:
Trade Show ROI - From the Classroom to the Boardroom
Take the next steps to progress from understanding trade show ROI to making it a practical and effective tool for your company. We will:
• Review the fundamentals of trade show ROI
• Discuss how to determine what information is most important to your company
• Construct an Excel spreadsheet with formulas that can be tailored to your company's needs
• Learn to use a proven tool you can use to replace your current leads-only measurement approach with a full ROI approach
• Share real world examples that show the benefit of using an ROI-model versus a leads analysis approach to measure your trade show success
FACULTY:

Susan Hansen, CTSM, senior marketing specialist, ZTR Control Systems

For over twenty years Sue has managed trade show programs for both large and small companies. Part of her responsibilities includes sourcing, renting, buying and/or rebranding exhibits. Sue has done numerous internal presentations but her main area of teaching experience has been over thirty years of instructing Shotokan, traditional Japanese Karate to beginners.


Connect with Susan Hansen:


Additional sessions presented by Susan Hansen:

W6058
Trade Show Booths on a Tight Budget