THURSDAY 8:00 AM - 11:30 AM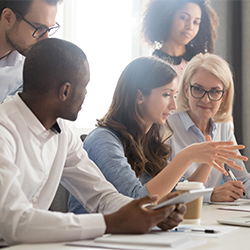 Track:
Measurement & Analytics
NEW!
R1016 Advanced Half-Day Workshop:
Master Exhibit and Event Portfolio Planning
Limited to 25 attendees. Attendees are required to bring a laptop.
In this advanced collaborative workshop, attendees will enhance their skill in creating exhibitor portfolio strategy and measuring ROI. Working together in small groups, attendees will collaborate on an annual portfolio planning exercise for a fictitious b2b tech corporation. Each team will analyze the results of past years' exhibitions and events in order to recommend the optimal distribution of the company's sizable 2021 budget across a range of exhibit, event, and other in-person marketing opportunities. You will:
• Gain hands-on experience planning an exhibit and event portfolio
• Collaborate with (and learn from) your peers in a simulated environment designed for knowledge sharing
• Learn to evaluate extensive datasets that encompass logistics, costs, and ROI input from thousands of events
• Leave with best practices and insights that are applicable to your own program
FACULTY: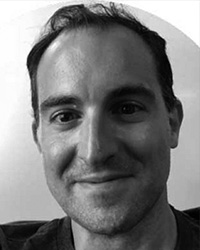 Alex Patriquin, CEO, EventGeek

Alex Patriquin is founder & CEO of EventGeek, the leading event project management and ROI tracking platform. EventGeek, founded in 2014, currently supports 4,500 marketers in managing over 80,000 events a year. Prior to founding EventGeek, he led lifecycle marketing at Squarespace and inbound sales at HubSpot.


Connect with Alex Patriquin: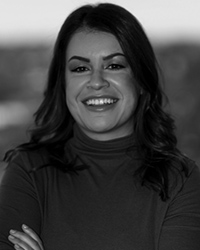 Fallon Torp, product manager, EventGeek

Fallon is the Product Manager at EventGeek. Fallon has over 10 years of experience managing analytics, product strategy, design and development for organizations like Intel, Microsoft, and Nordstrom as well as early to mid-stage stage startups. Her product management experience spans several industries including hospitality, retail, recruitment, and event management.


Connect with Fallon Torp:


Courtenay Worcester, director of marketing, EventGeek

Courtenay Worcester is the Director of Marketing at EventGeek. She is responsible for driving the company's marketing strategy, including brand positioning, brand awareness, lead generation and customer engagement. She brings more than 10 years of experience in digital marketing to EventGeek. Prior to joining EventGeek, Courtenay was responsible for developing and executing the marketing strategy for GetResponse in North America. Courtenay also drove corporate events and event marketing for Seismic Software.


Connect with Courtenay Worcester: