THURSDAY 10:00 AM - 10:45 AM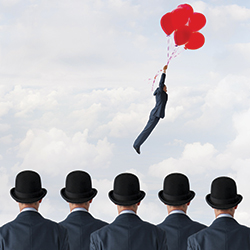 Track:
Planning & Execution
, Expanded Knowledge
NEW!
R274 45 Minute Session:
Propel Conference Growth by Creating the Right Experience
Designing a unique event experience is key to your conference's success. This session will teach you to take a holistic view of your conference experience and provide a methodology for implementing changes that will lead to future growth. Leave with a marketing checklist that will help you continue to build your conference for years to come. Learn to:
• Analyze and alter your conference environment to better represent your brand
• Design effective and sharable experiences
• Deliver on your promises and delight your attendees
• Identify which aspects of the conference to document-and how to leverage them
• Apply best marketing practices that will lead to an increase in registration the following year
FACULTY:

Noelle Feist, senior director of regional and event marketing, MINDBODY

Noelle Feist is the Senior Director of Regional and Event Marketing at MINDBODY, responsible for developing the global marketing strategy for corporate events, tradeshows and activations. Her team produces the BOLD MINDBODY Conference, which is now one of the largest business events in wellness and beauty. Noelle served on the Editorial Advisory Board for EXHIBITOR Magazine, and has won an EXHIBITOR Sizzle Award and All-Star Award. Noelle earned her master's degree in international marketing management.


Connect with Noelle Feist: