THURSDAY 1:00 PM - 2:30 PM
Track:
Marketing & Sales
, Core Knowledge
R3002
Unleash the Power of Social Media
Looking for ways to step up your social media strategy? This session takes a deeper dive into the hidden power that social media-and you-hold! With a growing variety of platforms, algorithms and tools it's easy to find yourself overwhelmed. Our goal is to share best practices that maximize results and make the most of your valuable time. Take your social media game up a notch. Learn to:
• Select your platforms
• Stock your social media toolbox
• Automate the process
• Define: What is social media success?
• Handle distress situations
• Develop a basic social media marketing plan
FACULTY: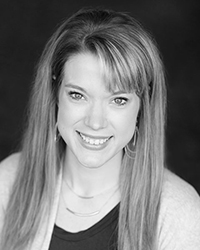 Emma Bica, marketing event manager, Trimble Transportation Mobility

Emma Bica is the Marketing Event Manager at Trimble Transportation Mobility in Minnetonka, MN. At Trimble, Emma is responsible for the coordination, planning and execution of all tradeshows and events that company participates in, as well as internal conferences including an annual User Conference for upwards of 2,500 attendees. Emma also manages and monitors all social media accounts. She has been part of the speaking faculty for EXHIBITORLIVE since 2013.


Connect with Emma Bica: