THURSDAY 3:00 PM - 3:45 PM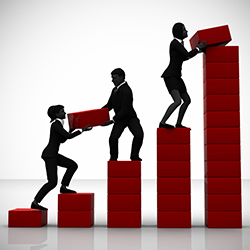 Track:
Marketing & Sales
NEW!
R3016 45 Minute Session:
Race Opponents or Relay Team? Help Sales and Marketing Work Together for Event Success
The misconception that sales and marketing are competitors was born from the belief that they have different but overlapping goals - or the belief that one is more important than the other. This couldn't be further from the truth. Salespeople and marketers share a mutual finish line and should act like they are all on the same team. This session will help you create a culture of collaboration to get the most out of your trade shows. Learn to:
• Synchronize the motivations of sales and marketing prior to your show
• Establish a common "why" and rally everyone around it
• Capitalize on your team members' marketing skills
• Capitalize on your team members' sales skills
• Split efforts wisely during the show
• Leverage the best of both worlds to close deals and drive revenue You will also receive access to a guide to qualifying leads, follow-up email templates, and other tools.  
FACULTY:

Heather Haigler, founder, WorkTrip

Heather Haigler is an event planner turned entrepreneur. After spending a decade as part of an events team responsible for more than 100 events a year, she co-founded a company dedicated to addressing the challenges that she and other event planners faced. Her flagship product, WorkTrip, lessens the pains associated with planning, executing and traveling to tradeshows, meetings and events. She is passionate about helping other event planners be more creative, strategic and successful.


Connect with Heather Haigler:



Additional sessions presented by Heather Haigler:

W6029
Delivering WOW! For Your Corporate Events with Strategy, Creativity, and Innovation
R2027
Rethink Internal Communication for Event Success