THURSDAY 3:00 PM - 3:45 PM
Track:
Marketing & Sales
, Core Knowledge
NEW!
R359 45 Minute Session:
Marketing Intangible Products in a Small Exhibit
It's difficult to represent something that attendees can't physically see or sense-especially within a small booth space. In this session, we'll teach you how to tell your intangible product's story. Learn to:
• Ask your internal teams the right questions to move forward with a successful strategy and tactics
• Create a booth that evokes emotion with unique design, graphics, and collateral
• Utilize your smaller booth space to your advantage. Small CAN be big!
FACULTY: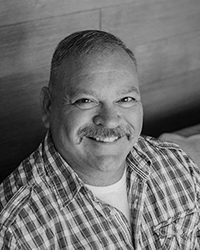 Gale Portwine, CTSM Gold, marketing specialist III, Aon Affinity

Gale Portwine, CTSM Gold Level Tradeshow and Event Marketing Specialist Aon Affinity Fort Washington, PA Gale has 15+ years' experience as a trade show professional, both as an in-house manager/coordinator and booth staff. He is currently a Tradeshow and Event Marketing Specialist (focusing on trade show strategy and management) at Aon Affinity, and attained CTSM Gold Level in 2015. Gale has extensive experience marketing intangible products in a small booth for software and insurance.


Connect with Gale Portwine: