THURSDAY 8:00 AM - 9:30 AM
Track:
Exhibits, Experiences, Events
R6002
Exhibit Marketing Challenge: Can You Stand Out in a Sea of Small Booths?
How do you differentiate yourself from all of those other 10x10 booths? This interactive session will provide several scenarios and leave it to you to use your marketing experience to help develop a plan of attack for pre-show, at-show and post-show. Your challenge is to create a memorable experience for the attendee and drive more positive ROI for the organization. Accept this challenge and you will:
• Learn to think more strategically about your overall exhibit marketing plan
• Be challenged to break out of your routine execution
• Test your creativity and marketing know-how
FACULTY: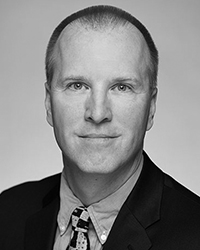 Roger May, partner manager, Teradata

Roger is currently partner manager at Teradata with previous marketing leadership roles at Optum and Siemens. Roger has spoken at many major healthcare conferences as well as Exhbitor Live, Event Tech and Event Marketing Summit. Roger and his team's work have been recognized through numerous awards and recognitions such as the Event Marketer Event Technology Awards, Sizzle Award, and the BMA Marketer of the Year.


Connect with Roger May:


Additional sessions presented by Roger May:

W2005
Make Smarter Decisions to Maximize Your Show Outcomes
W3009
Avoid Follow-Up Failure: Energize Your Sales Team to Maximize Results
Susan Brauer, CME, president, Brauer Consulting Group

With more than 25 years of experience in face-to-face marketing, Susan Brauer has presented numerous workshops to help exhibitor and event marketers achieve more results-oriented programs. Susan's passion is to help organizations maximize their efforts by helping them build measurable strategies to achieve ongoing face-to-face marketing success.


Connect with Susan Brauer:



Additional sessions presented by Susan Brauer:

W2017
More Than Just a Pretty Face: Get Big Results from Your Small Booth