THURSDAY 1:00 PM - 2:30 PM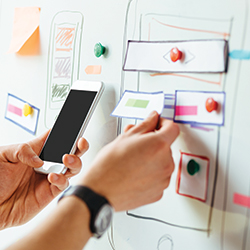 Track:
Exhibits, Experiences, Events
, Expanded Knowledge
NEW!
R682
Advanced Data Storytelling: Research and Execution Techniques
This session is limited to 25 registrants.
Data storytelling transforms data into engaging stories that illustrate and reinforce your message. This session will teach an approach that will enable you to integrate data storytelling into your own exhibits. We'll engage in interactive exercises and explore real examples of data storytelling hits and misses. Leave with resources you can apply to your own program. Learn to:
• Understand how to use data storytelling in an exhibit environment
• Locate the most user-friendly data sources
• Identify key data points that will build your narrative
• Understand the role of exhibit design and the role of digital interactive in data storytelling
FACULTY:

Shari Short, director of strategic content, ARK Media

Shari Short is a public speaker and data storyteller in the field of healthcare. A developmental psychologist by training, and more than 20 years of experience in the field of market research and strategic marketing, Ms. Short has held positions with NCI, CDC, and is the Director of Research and Strategic Content for ARK Media. Shari earned a B.F.A. from New York University and received her M.A. in developmental psychology from Columbia University Teachers College.


Connect with Shari Short: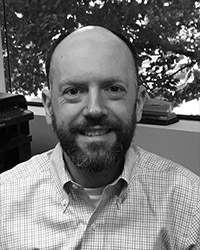 Patrick Taaffe, head of market research and planning, Wockhardt USA, LLC

Patrick is Sr Manager, Market Research and Competitive Intelligence at Wockhardt, a diversified pharmaceutical and healthcare company based in Mumbai, India. Patrick currently leads all market research and forecasts for Wockhardt's US marketed products, and similarly for Wockhardt Discovery's pipeline of novel antibiotics for the treatment of multi-drug resistant bacterial infections. Prior to joining Wockhardt he was Pharmaceutical and Medical Products Knowledge Specialist at consulting firm McKinsey & Co.


Connect with Patrick Taaffe:


Additional sessions presented by Patrick Taaffe:

W661
It Takes a Village: Create Effective Data Storytelling through Team Collaboration