THURSDAY 10:00 AM - 11:30 AM
Track:
Personal & Career
, Core Knowledge
CTSM
R7021C
Negotiating Skills to Win
We negotiate in nearly every aspect of our lives, and exhibit managers in particular must use negotiation as a primary job tool. This program is based on the concepts of the most powerful negotiation practice used in businesses and governments throughout the world. These simple steps can be of assistance to you in both your personal and professional lives. In this session you will learn:
• The three types of interests that underlie the positions in negotiation
• Five steps to being a better negotiator
• What keeps people from getting their desired outcome in negotiation
• The difference between negotiation and bargaining
• The public and private reasons people agree with you
• The components of a sound and satisfying agreement
FACULTY: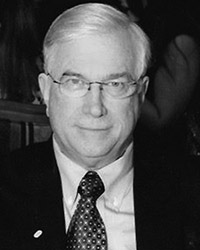 G. Dan Lumpkin, CMC (certified management consultant), president/CEO, Lumpkin & Associates

G. Dan Lumpkin has been a member of our faculty since our show began. His " Ask Dan" is among the favorites of many of our readers for years. He is President of Lumpkin & Associates, a management consulting firm that specializes in helping organizations develop top leaders for tomorrow. A graduate of the University of Tennessee, a Certified Management Consultant and Certified Reality Therapist. He is recognized as one of the top consultants worldwide.


Connect with G. Dan Lumpkin:




Additional sessions presented by G. Dan Lumpkin:

W7023C
Communicating with Others: Essentials for Success
R4011
Understanding Emotional Intelligence