SUNDAY 8:30 AM - 12:00 PM
Track:
Measurement & Analytics
, Expanded Knowledge
S1003 Half-Day Workshop:
Setting Effective Objectives that PERFORM: The Thinking Strategy That Works
At times it seems the tail is wagging the dog-decisions regarding your exhibit get made with little or no consideration as to why. This workshop is for marketers who are tired of receiving broad statements like "Launch our new product" and "Increase brand awareness" when they ask for show objectives. Learn to show real results by crafting performance-driving objectives that tell everyone on your exhibit team exactly why and how. Leave ready to:
• Employ a five-step process to create objectives with actionable strategies and tactics
• Write measurable objectives that PERFORM
• Leverage templates and team discussion to create specific objectives
FACULTY: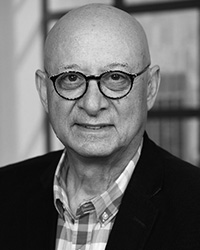 Jerry Gerson, principal, The Gerson Group

Jerry Gerson is a seasoned marketing and training professional based in San Antonio, Texas and is Principal of The Gerson Group. As a professional trade show marketing consultant for 25 years, Jerry is known nationally and internationally. With 40 years of executive management experience, he developed major sales and marketing departments during his business career. Jerry is a recognized highly-rated ExhibitorLive Faculty instructor for 20+ years. His energetic and interactive style is enjoyable and memorable.


Additional sessions presented by Jerry Gerson:

M4002C
Basic Project Management and Reporting Skills