SUNDAY 8:30 AM - 12:00 PM
Track:
Exhibits, Experiences, Events
NEW!
S6023 Half-Day Workshop:
From Breaking Science to Mature Products: Exhibiting Throughout the Drug Lifecycle
Like the people they treat, drugs have a birth to death lifecycle. Each milestone offers unique opportunities and challenges - all to be accomplished while remaining compliant. In this course we'll take a comprehensive look at exhibiting strategies for each key phase of the product lifecycle. We will:
• Learn what comprises the drug lifecycle and its key milestones
• Discuss how the drug marketing mandate at each milestone drives the exhibiting strategy
• Understand what resonates with HCPs at each phase of the lifecycle
• Explore how to compliantly create a storyline that connects all lifecycle stages together
• Discuss opportunities and challenges related to global exhibiting
• Experience case studies of successful programs
FACULTY:

Steve Mapes, senior vice president of strategy and insights, Impact XM

Steve Mapes, Senior Vice President of Strategy and Insights, Impact XM Steve Mapes is a 30+-year industry veteran. At Impact XM, a global experiential agency, he leads the development of convention and congress strategies primarily for Healthcare clients. A keen observer of the HCP attendee, he leads the research on these attendees and their convention behavior and has published in a variety of journals including Pharmaceutical Executive, Journal of Medical Marketing and Design Management International.


Connect with Steve Mapes:



Additional sessions presented by Steve Mapes:

M6086
Capture Physicians' Hearts and Minds (and Stay Compliant) at Conventions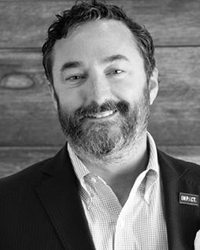 James Morris, director of client development, Impact XM

James brings seventeen years of progressively effective leadership and management that reflect innovative organizational development and sound fiscal strategies inside the event channel. As a Vice President, Client Development, James specializes in new points of distribution and expanding market presence. His experience shows strong focus on data capture & analytics, business-to-business relations and ongoing process improvements for clients and stakeholders. James currently resides in Doylestown, PA with his wife, their three daughters and two dogs.


Connect with James Morris:



Additional sessions presented by James Morris:

M6021
Think Differently: Create a Strategic Attendee Journey to Maximize Success
M6086
Capture Physicians' Hearts and Minds (and Stay Compliant) at Conventions