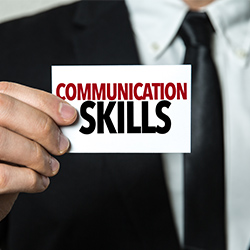 Track:
Personal & Career
, Expanded Knowledge
NEW!
S7003 Half-Day Workshop & Authors Executive Series:
What's Your Point? Compelling Communication for Trade Show and Event Professionals
Excellent communication skills are key to the success of any leader. This highly interactive session will share best-practice communication tips that will help you improve your communication and presentation skills. Leave ready to harness compelling content and strong delivery to engage attendees and maximize your results. Learn to:
• Understand the power of compelling communication
• Recognize successful presenters' traits and techniques
• Improve the way you prepare for key presentations to give yourself the best chance for success
• Structure an effective presentation
• Hone your presentation delivery skills through practice - including your verbal ability, stage presence, and body language During the session you will be invited to present to your peers and get feedback on how to make your delivery as compelling as possible!