TUESDAY 3:45 PM - 5:15 PM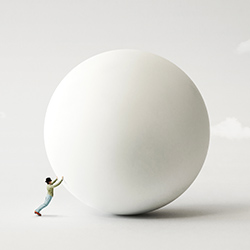 Track:
Planning & Execution
NEW!
T2020 Advanced Roundtable:
The Large Corporation Trade Show Program
Limited to 16 attendees.
While 2061 - "Trade Show Exhibitor for Large Corporations" is an introductory course, this advanced session is geared towards experienced corporate trade show managers. Join two veteran exhibit marketing professionals for a discussion of the unique challenges large corporate exhibitors face day in and day out. From planning, to operations, to post-show reporting - this round table is an open forum. Come prepared to share your unique challenges and insights with your peers. We'll discuss:
• Navigating supply chain management and procurement
• Mitigating risk
• Interfacing with legal
• Partnering with marketing and exhibiting your brand
• Budgeting and accounts payable
• Objectives for C-Level, marketing, and sales stakeholders
• Social media challenges
CTSM Candidates with 5 or more years of experience may take this session in place of certain five-digit required sessions, with prior approval.


FACULTY:

Kathleen Gunderson, CTSM Diamond, AVP tradeshows and exhibits manager, Wells Fargo

Passion is a good descriptive of this Sizzle and All Star Award Winner. Creating trade show programs that attract and inspire realtors to use Wells Fargo's mortgage services, she manages exhibits for several other Wells Fargo lines of business. With over 20 years' experience in corporate meetings and events, her true passion is in creating brand experiences. A two-term Advisory Board member, awards judge, and 6-year faculty member, she currently serves on the Conference Advisory Board.


Connect with Kathleen Gunderson: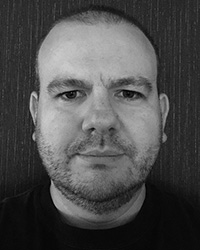 Jason Vickers, CTSM Bronze, senior manager of trade show operations, Verizon Business

As a Senior Manager - Trade Show Operations with Verizon Business, Jason Vickers leads a team of professionals responsible for project management, implementation, and execution of multiple high-visibility trade shows. Jason oversees the multi-million dollar enterprise trade show budget and has previously supervised teams in Verizon's finance operations department. Jason joined Verizon in 2005 as an inbound customer service representative in the Cranberry Woods, Pennsylvania call center.


Connect with Jason Vickers:




Additional sessions presented by Jason Vickers:

M2061
Trade Show Exhibiting for Large Corporations
T7055
Maximize Your Travel Points and Credit Card Rewards