TUESDAY 8:00 AM - 9:30 AM
Track:
Planning & Execution
, Expanded Knowledge
NEW!
T265
Overcome "But We're a Non-Profit"-Exhibiting Syndrome
Non-profits profit when they apply professional exhibit marketing principles to drive performance. Join our discussion. Leave ready to:
• Translate business-based exhibit language into a non-profit's vocabulary
• Use exhibiting to achieve return on social impact
• Adapt business principles to your non-profit world
• Set objectives from your mission statement and strategic plan
• Gain participation and information from the right attendees
• Communicate messages about effectiveness, efficiency and goal achievement
• Create fundraising opportunities using "Everybody knows somebody who."
FACULTY: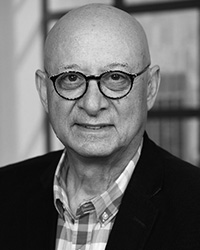 Jerry Gerson, principal, The Gerson Group

Jerry Gerson is a seasoned marketing and training professional based in San Antonio, Texas and is Principal of The Gerson Group. As a professional trade show marketing consultant for 25 years, Jerry is known nationally and internationally. With 40 years of executive management experience, he developed major sales and marketing departments during his business career. Jerry is a recognized highly-rated ExhibitorLive Faculty instructor for 20+ years. His energetic and interactive style is enjoyable and memorable.


Additional sessions presented by Jerry Gerson:

S103
Setting Effective Objectives that PERFORM: The Thinking Strategy That Works
M40219
Basic Project Management and Reporting Skills