TUESDAY 10:00 AM - 10:45 AM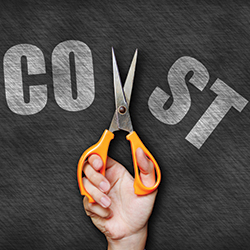 Track:
Planning & Execution
, Core Knowledge
NEW!
T268 45 Minute Session:
10 Techniques to Save Money on Your Trade Show/Event
Cutting event costs is an easy way to make yourself even more valuable to your organization. Join us to learn simple techniques you can apply to reduce the cost of every trade show/event you work on-from not missing deadlines, to reading fine print and asking for discounts. You will:
• Learn why it's important to save money wherever you can
• Receive ten valuable techniques on how to reduce costs
• Explore what to do with the money you save
• Leave with tips and tactics you can apply to all the events you manage for your company
FACULTY:

Kodi Morton, CTSM Silver, senior marketing communications specialist, Bruker Nano Inc.

Kodi has been employed by Bruker Nano Inc, developer of analytical X-ray equipment for over 10 years. She handles 25+ shows a year from small trainings to large 30x40 booths. Her responsibilities include planning, implementation, review of show budgets and event campaigns. With a degree in English Education she has learned much of what she knows about tradeshow success at the show site and through resources like EXHIBITORLIVE. She continues to learn from every event.


Connect with Kodi Morton: