TUESDAY 3:45 PM - 4:30 PM
Track:
Planning & Execution
, Core Knowledge
NEW!
T273 45 Minute Session:
Headache-Free Event Planning: Five Hazards to Avoid Before You Sign
Every line in a contract matters. This session will teach you how to protect yourself. We'll discuss five potentially problematic areas of event planning, highlighting what you need to note before an agreement is in place. You'll also learn different tactics you can use when negotiating-and who you should be speaking with to get the best results. Discussion will include:
• Budgets
• Contracts
• Regulations/constraints
• Networks and IT
• Content management
FACULTY: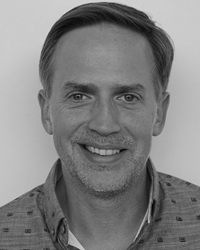 Dave Stamm, president and CEO, Stamm Media

Having started his first business in fourth grade programming Bulletin Board Systems (BBSes), working for Apple Computer as a college freshman, and then founding a computer networking services company employing college classmates while an undergrad at UW-Whitewater, Dave has always been passionate about implementing technology. As CEO of Stamm Media and Stamm Technologies, he has worked with clients including MTV, Nickelodeon, GE Healthcare, TD Ameritrade, CVS Caremark and others on creating immersive experiences.


Connect with Dave Stamm:




Additional sessions presented by Dave Stamm:

T270
Try It!: Trade Show Technology Tech Bar