TUESDAY 3:45 PM - 5:15 PM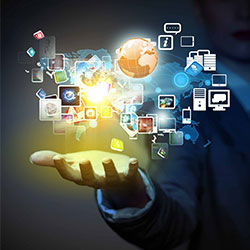 Track:
Marketing & Sales
T3001
Message and Media - An Overview of Presentation Delivery and Technology
Current technologies used in presentations provide dizzying options for exhibitors to deliver impactful content that drives action. How do you sort through the choices to produce highly effective content presented via the right medium? In this how-to session, we'll share how to make the right decisions by covering:
• How to choose what type of presentation to create
• What technologies are available to maximize message delivery
• Which technologies work best in specific situations
• How to couple technology to message discipline
• The proper hierarchy of visual and verbal engagement
• How to deliver exactly the right messages in the best possible way
CTSM Candidates with 5 or more years of experience may take this session in place of certain five-digit required sessions, with prior approval.


FACULTY:

Todd Simon, chief marketing technologist, Predictive Presentation Technologies LLC

Todd Simon is currently the Chief Marketing Technologist at Predictive Presentation Technologies LLC, a company that specializes in non-linear, adaptive presentation technologies. Mr. Simon earned a degree in Psychology and Business from Emory University in Atlanta, GA, with a concentration in cogitative processing, human attention and awareness. Todd has successfully designed and implemented highly effective sales, marketing, and presentation programs for such clients as 3M, Nortel, IBM, RockTenn, Freeman, MC2, and many others.


Connect with Todd Simon:


Additional sessions presented by Todd Simon:

M3050
Focus on Attention: How to Optimize your Messaging on the Trade Show Floor
S4003
Build a Better RFP
T0000
Exhibit Hall Tech Tour
W0000
Exhibit Hall Tech Tour