TUESDAY 8:00 AM - 9:30 AM
Track:
Management & Leadership
NEW!
T4010 Advanced Learning Session:
Facilitate Innovation
Innovation should be a business imperative. Join us to discuss how creativity leads to innovation and to learn how to facilitate innovation within your organization. Leave with an innovation facilitation cheat sheet you can use to drive innovation at your company. Learn to:
• Promote innovation as a sound business strategy
• Identify opportunities for innovation
• Map the best way to move forward
• Unleash your team members' imaginations with an experiential visualization of creative thoughts using proven visualization techniques
• Inspire innovation within your team  
FACULTY: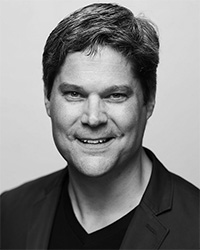 Stephen Ross, vice president, executive creative director, Access TCA

Stephen Ross, VP, Executive Creative Director, has been generating unique design solutions for over 20 years. His work includes exhibits and experiential marketing, point-of-sale material, advertising programs, brand identity, and consumer product packaging. Stephen has won awards for both graphic and exhibit design and has driven innovative brand promotions for companies across industries. He received the Michael R. Westcott Designer of the Year award and is active in that organization and its university programs.


Connect with Stephen Ross: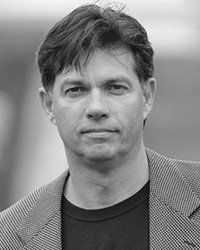 Greg Moyer, CEO/executive producer, Innovati Events

Greg has twenty inventions and innovations to his credit along with 500 marketing, trade show, and media deliverables, that have generated billions for his clients that include global brands like Hewlett-Packard, Microsoft, Siemens, and Infosys. His process for inventive thinking is grounded in neuroscience, and modeled from the world's greatest composers, scientists, artists, engineers, and inventors. His latest endeavors include co-founding a virtual reality presentation software company and authoring a forthcoming book and training series.


Connect with Greg Moyer: