TUESDAY 10:00 AM - 10:45 AM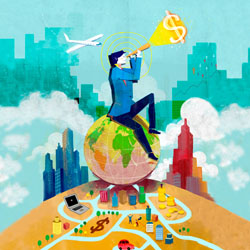 Track:
Global Exhibit Marketing
, Core Knowledge
T5047 45 Minute Session:
Practical Approach to Managing International Trade Shows
Don't let the challenge of managing a global exhibit program stress you out. This session will demonstrate that with a good plan, the right information, and helpful tips-it's definitely something you can pull off. This practical guide to exhibiting outside U.S. will teach you to plan and execute your international trade show, step-by-step. Learn to:
• Identify the most important differences between U.S. and international trade shows
• Register as an international exhibitor and order services
• Select your stand design and stand builder
• Save money on travelling abroad
• Prepare your exhibit staff
FACULTY:

Agnes Garbos, managing director, Abbott Fox Warsaw (Abbott Fox Group)

Agnes Garbos is a Managing Director at Abbott Fox Warsaw (Abbott Fox Group) and is responsible for trade show consulting, organizing B2B events and coordinating booth production for the clients. Agnes has over 15 years of experience in real estate, banking, international cultural exchange and exhibition industry. At her previous positions she was managing booth building in Europe and creating and implementing international trade shows in Poland. Agnes is currently working on her CTSM certification.


Connect with Agnes Garbos: