TUESDAY 4:15 PM - 5:00 PM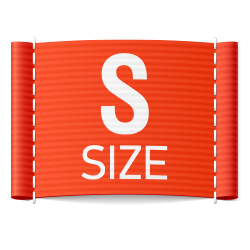 Track:
Exhibits, Experiences, Events
NEW!
T6006 45 Minute Session:
Make a Big Impact with a Small Exhibit
Whether you're a first-time exhibitor starting with a 10-by-10-foot space (3-by-3-meters) or an exhibitor who exhibits at many different shows, almost everyone utilizes small exhibits some of the time. The good news is that the decision to work with a small booth can be as much a strategic decision as a budget-driven determination. Learn to get the most out of small booth environments:
• Understand the importance of each event regardless of the size of your booth space
• Win attendees' time and attention
• Let your goals, objectives, and the target audience's needs drive your environment's design
• Avoid the most common mistakes made in smaller exhibits
• Utilize "the people factor"
• Understand what your exhibit says about your company
• Factor logistical considerations into your planning
FACULTY:

Steve Hoffman, CTSM, president, Skyline Exhibits & Design

Steve Hoffman, CTSM is President and Owner of Skyline Exhibits & Design. Prior to his 25 year Exhibit Marketing career he was an exhibitor through his work in the television program industry. Through his client work as well as educational seminars he has worked with thousands of exhibiting companies to help them improve results and efficiencies. He is the author of "The Reality of B.S. (Big Sales, that is....).


Connect with Steve Hoffman: