TUESDAY 8:00 AM - 9:30 AM
Track:
Exhibits, Experiences, Events
NEW!
T6007
Cost Savings: From Concepts and Creative to Show-Set and Dismantle
Achieving real savings means starting the cost-reduction process even before you begin booth ideation. For instance, what if making your reception desk two inches shorter will reduce its crate size enough to allow for a second crate to sit next to it in the truck? What if adding flexible hinges to your demo stations meant it can "fold" in half and cut your labor during set-up? The list is endless. Join us as we delve into ten uncommon or overlooked cost-saving measures. Learn to:
• Understanding your budget
• Understand your need for ROI and keep your design in line
• Establish and maintain a timeline that keeps your costs down and reduces your stress
• Work with your vendors to reduce costs and keep your project moving during production
• Use your on-site vendors as extension of your team
FACULTY: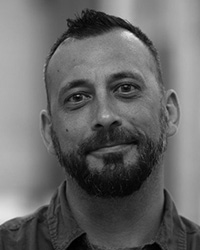 Dominic Conti, production director, Exhibit Concepts

Dom Conti has dedicated over thirteen years to Exhibit Concepts, working both in a client facing position as Program Director and in his current role as Production Director. His experience in project and time management, paired with his passion for fabrication and innovation make him a valuable asset to clients. Prior to working for Exhibit Concepts, Dom was a part-owner/foreman for a custom fabrication shop, and served our country in the United States Marine Corps.