TUESDAY 3:45 PM - 5:15 PM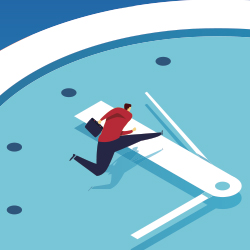 Track:
Personal & Career
T7058 Authors Executive Series:
Thrive Under Deadlines: Strategies for Success
Regardless of what the future holds for marketing, you will still have to produce tons of great work, often under copious amounts of pressure. The big question is not, "How do I do more?" but rather, "How do I perform to the best of my ability - day in and day out?" Learn:
• How the best marketers on the planet stay energized - even when dancing with deadlines and burn out
• Daily strategies for productivity favored by prolific marketers and overachievers such as Agatha Christie, F. Scott Fitzgerald, and David Lynch
• How to decompress at the end of the workday so that you can relax and fully engage in your life
CTSM Candidates with 5 or more years of experience may take this session in place of certain five-digit required sessions, with prior approval.


FACULTY: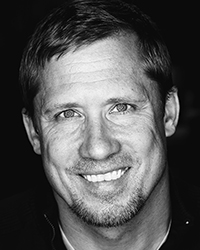 Andy Core, CEO, Core Change Institute and author of "Change Your Day, Not Your Life"

Andy Core is an credentialed, award-winning author/speaker on thriving in high demand organizations. ANDY BY THE NUMBERS: * Over 2 decades of experience as a consultant, author and speaker * Over 1,100 presentations on 3 continents * 5 Star peak performance author (Wiley Publishing, NY, NY) * Produced sustained engagement 13 times the national average * Helped over 100K people improve their work/lives with 1 simple idea - Change Your Day, Not Your Life.


Connect with Andy Core:






Additional sessions presented by Andy Core:

T7057
Tips and Tactics to Motivate Stressed People