TUESDAY 10:00 AM - 11:30 AM
Track:
Personal & Career
, Core Knowledge
T710
Preparing, Developing and Submitting a Quality CTSM Portfolio
Included: examples of required content for each portfolio section.
Your goal is CTSM certification, but you're having trouble getting started on the written component: the Candidate Portfolio. This session will help remove the "overwhelming factor" and demonstrate how to successfully develop a powerful, results-oriented showpiece of your capabilities and accomplishments. Learn:
• Organizational steps to take now
• Content and format requirements
• The timeline for completion
• Recommendations for when and how to develop and write
• The process of working with an advisor
• Procedure for submission and evaluation
FACULTY: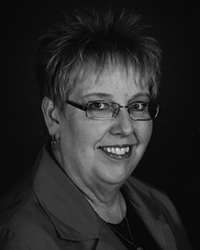 Jan Nelson, CTSM Gold, executive director, Certified Trade Show Marketer (CTSM) program

Jan is the executive director of the Certified Trade Show Marketing (CTSM) Program. She has over ten years of marketing communication and trade show management experience. Nelson has a degree in education, over ten years of teaching experience and is one of the early graduates of the CTSM Program.


Connect with Jan Nelson: