WEDNESDAY 10:00 AM - 10:45 AM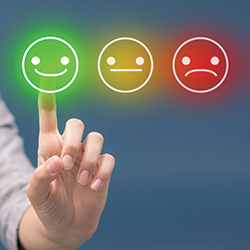 Track:
Planning & Execution
W2064 45 Minute Session:
Simple Practices to Maximize Meeting Effectiveness
Many of us dread meetings-and yet, they are a necessary component of event and trade show planning. The secret to making your meetings as streamlined and effective as possible is to establish protocols of inclusion and business etiquette. Join us as we review common courtesies for hosting meetings and presentations-whether they are face-to-face; by phone; computer assisted-or a combination of these. Learn to:
• Draft an effective meeting agenda
• Identify host responsibilities and expectations
• Set attendee responsibilities (yes, responsibilities) and expectations
• Ensure technology helps (and doesn't hinder) you from achieving your objectives
FACULTY:

J. Kismet Mikos, CTSM Gold, trade show manager, Nordson Corp.

When I was first hired by Nordson Corporation, a global industrial manufacturer, I knew they were involved with community affairs. I learned they had donated 5% or their North American profits back to the community since they were founded in 1954. This charitable giving has impacted the communities where we live and work --- local and abroad. As a brand ambassador, I am constantly looking for new ideas to promote our brand in face-to-face experiences.


Connect with J. Kismet Mikos: