WEDNESDAY 4:15 PM - 5:00 PM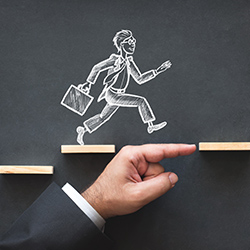 Track:
Marketing & Sales
NEW!
W3009 45 Minute Session:
Avoid Follow-Up Failure: Energize Your Sales Team to Maximize Results
How many deals did your last trade show generate? Was that enough? Are your salespeople following up? Do they even know what to do? What most exhibit managers don't realize is that it's the strategies they execute before they go to the show that make their team's post-show follow-up successful. End the fighting between sales and marketing over the lack of return on investment at your shows by getting the sales team engaged and energized from the start. Avoid follow-up failure by learning to:
• Create a consistent theme and message for your pre-, at- and post-show communications
• Build a WATCH list that identifies pre-targeted attendees
• Lead your salespeople to interact with prospects on social media
• Create a DiscoveryZone at your exhibit that leads prospects into conversation
• Plan your team's follow-up activities well in advance of the show
FACULTY: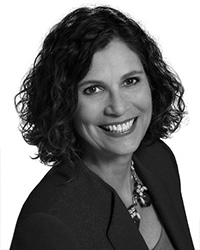 Alice Heiman, CRO, TradeShow Makeover

According to Forbes.com, Alice Heiman is among the world's leading experts on the complex sale. She is the founder of Alice Heiman, LLC a leading sales consultancy for midsize companies, strategizing with sales leadership to grow sales. She's originally from the widely known Miller Heiman Group. Heiman recently co-founded TradeShow Makeover which is now a leader in preparing companies to close more deals from their investment in exhibiting at and sponsoring trade shows and events.


Connect with Alice Heiman: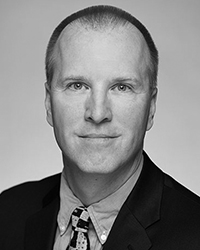 Roger May, partner manager, Teradata

Roger is currently partner manager at Teradata with previous marketing leadership roles at Optum and Siemens. Roger has spoken at many major healthcare conferences as well as Exhbitor Live, Event Tech and Event Marketing Summit. Roger and his team's work have been recognized through numerous awards and recognitions such as the Event Marketer Event Technology Awards, Sizzle Award, and the BMA Marketer of the Year.


Connect with Roger May:


Additional sessions presented by Roger May:

W2005
Make Smarter Decisions to Maximize Your Show Outcomes
R6002
Exhibit Marketing Challenge: Can You Stand Out in a Sea of Small Booths?