WEDNESDAY 8:00 AM - 9:30 AM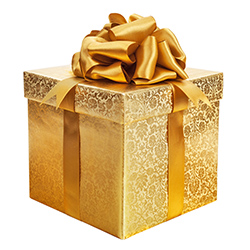 Track:
Marketing & Sales
NEW!
W3017
Create Strategic Memorability(tm) with Your Promotional Products
You're not getting the most out of your promotional products if you're merely giving stuff away at your booth. It's time to make your promotional products an investment rather than an expense. This session will teach you how to use "giveaways" in a way that creates Strategic Memorability(tm) - enabling you to make connections with your target audience and track your return on investment. Learn to:
• Choose promotional products that fit your specific needs
• Plan the distribution of your promotional products to achieve maximum effectiveness while minimizing costs
• Determine what will (and won't) be an effective imprint on your promotional products
• Tie your promotional products to your brand and messaging
• Measure the return on investment from your promotional product campaigns with metrics that make sense  
FACULTY:


Rama Beerfas, CTSM, MAS, chief solutions specialist, Lev Promotions

Rama Beerfas, CTSM, MAS, is the Chief Solutions Specialist of Lev Promotions, a promotional marketing company founded in 2002. Lev Promotions' areas of expertise are: promotional products, trade show marketing and event marketing. She works with clients to recommend products relevant to their branding, goals and target market demographics. She earned a BA in Spanish from CSUN and a BS in Hospitality Management from UNLV. She earned her MAS (Master Advertising Specialist) certification from PPAI in 2017 and her CTSM in 2019.


Connect with Rama Beerfas: