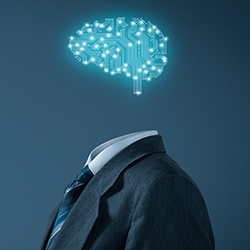 Track:
Management & Leadership
, Expanded Knowledge
NEW!
W4013 Authors Executive Series:
How AI and Blockchain Will Transform Social Media and the Events Industry
It is recommended that sessions W4012 and W4013 be taken together. While you may attend either session alone, you'll gain the maximum benefits from attending both.
This session is NOT about using social media. What it IS about is how artificial intelligence (AI) and blockchain will transform today's social media into intelligent, secure social media. Explore what these emerging technologies will mean for the events industry. Via case studies and early success stories, you'll learn:
• What blockchain is, and why it's so important
• How blockchain and AI will enable us to rein-in social media
• How these technologies will impact event managers, attendees, sponsors, and exhibitors
• How to developing near-future scenarios for blockchain/AI enabled events
• How to develop an overall strategy for digital events transformation