WEDNESDAY 8:00 AM - 9:30 AM
Track:
Management & Leadership
W4045 Advanced Learning Session:
Let's Talk Un-micromanagement
This session is limited to 10 registrants.
Surveys say that nearly 80% of people have been micromanaged in their career and half have a quit a job over it. If you find yourself in this predicament - whether you are a micromanaging leader yourself or you are being micromanaged by your boss - this session is for you. Come prepared to share your personal micromanagement circumstances with a small group of your peers for a facilitated conversation in which you will gain, from the instructor and each other:
• A deeper perspective of your micromanagement situation
• Insights to help you transform yourself into an un-micromanager
• Advice about how to influence your boss to stop micromanaging you
CTSM Candidates with 5 or more years of experience may take this session in place of certain five-digit required sessions, with prior approval.


FACULTY: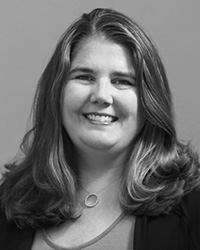 Kelli Glasser, president/CEO, Exhibit Concepts Inc.

Kelli Glasser is the President and CEO, and second-generation owner, of Exhibit Concepts, Inc., headquartered in Vandalia, Ohio. From the beginning when she took over the company from her father in 2000, she has considered her primary function to be "leading the leaders," her senior management team, to direct daily operations rather than herself being the central decision-making figure. In 2016, Kelli served as the President of the Experiential Designers and Producers Association (EDPA).


Connect with Kelli Glasser: