WEDNESDAY 3:45 PM - 4:30 PM
Track:
Global Exhibit Marketing
, Core Knowledge
NEW!
W549 45 Minute Session:
How to Exhibit Successfully in Europe
European shows are quite different from shows in the United States. While you can hire local agencies to help, a great trade show manager should know the basics of how to prepare for a trade show in Europe. This session will teach you those basics. We will:
• Identify the main differences between U.S. and European trade shows
• Discuss the varying regulations - and commonalities - between shows in various European countries including GDPR
• Learn how to cut costs when exhibiting in Europe
FACULTY: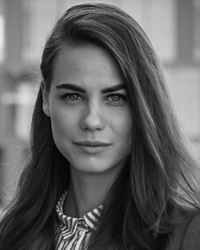 Ieva Sakalauskaite, tradeshow and marketing manager, Deeper UAB

Ieva is Tradeshow and Marketing Manager at Deeper, one of Europe's fastest growing tech companies. She has helped Deeper register over 7,000% growth in its first 4 years by managing its international trade show portfolio. Deeper attend over 50 shows annually across Europe, America and Asia. Ieva manages every step of the process, from booth design and budgeting through to results measurement. Events she has worked on include CES, Outdoor Retailer, EFTTEX and China Fish.


Connect with Ieva Sakalauskaite: