WEDNESDAY 10:00 AM - 11:30 AM
Track:
Exhibits, Experiences, Events
CTSM
W6010R
The Basics of Event Planning and Management - Part I
Part one of a two-part session.
Need to plan an event and not sure where to begin? Learn the basics of event planning with time-proven techniques for success, including:
• Determining objectives
• Establishing and managing a budget
• Selecting vendors and venues
• Developing a theme and understanding talent
• Understanding contracts and insurance
• Developing your target market, registration and invitations
• Developing a request for proposal

Learn skills that can be put to work immediately to help you successfully navigate the waters of event production.


FACULTY: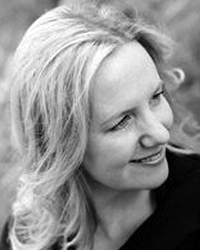 Rebecca Coons, president, Nalu Creative and Nalu Builds

Rebecca Coons, President, Nalu Creative and Nalu Builds, has been in the live meeting/event industry since 1986. She has received numerous awards, serves on key industry associations, advises influential publications and has been a spokesperson at major events. In 2010 she launched her own firm, Nalu Creative, to create momentum and focus on refining guest experiences. Nalu is the perfect balance of creative solutions, unique entertainment, production design and technical expertise.


Connect with Rebecca Coons:




Additional sessions presented by Rebecca Coons:

W6011R
The Basics of Event Logistics and Implementation - Part II