WEDNESDAY 3:45 PM - 4:30 PM
Track:
Exhibits, Experiences, Events
, Expanded Knowledge
NEW!
W675 45 Minute Session:
The Moment You've Waited For: Five Essential Strategies from The Greatest Showman
The movie The Greatest Showman leveraged inspiring messages, engaging songs, and a multichannel marketing campaign to win widespread acclaim. This session identifies five essential strategies related to the film that event marketers can use to create meaningful experiences that resonate with their target audiences. Learn to:
• Maximize pre-show communication to build buzz
• Utilize your brand's perceived shortcomings to amplify its strengths
• Deliver on your real brand promise at every touchpoint
• Align your team to achieve focused success
• Leverage the one thing that makes it all work together
FACULTY: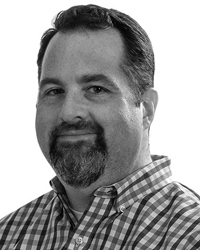 Scott Trobaugh, vice president and executive creative director, Godfrey

Scott Trobaugh is vice president and executive creative director at Godfrey, an exclusively B2B marketing agency. Applying his design education to the world of business, Scott leads teams in creative problem solving for top industrial clients with the goal of tethering outlandish ideas to workable business realities.


Connect with Scott Trobaugh:





Additional sessions presented by Scott Trobaugh:

R254
Four-Dimensional Storytelling for B2B Exhibitors