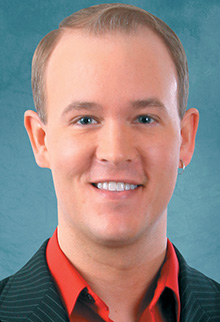 Humor can cut through an awful lot of cynicism, and machete a marketing pathway right into consumers' hearts.
A friend once told me all great editorials start with a joke. So here's my joke: Two hamburgers walk into a booth and ask to have their badges scanned. The exhibit manager politely asks the hamburgers to leave, saying, "Sorry, I'm not allowed to have food in here unless it's from the venue's exclusive caterer."
Whether you found that amusing or not is less important than the fact that it likely impacted your perception of me and my message. If you smiled, it probably pushed you onward into my editorial. If you laughed out loud, you don't get out enough. And if you found my joke sophomoric, the likelihood you'll agree with whatever I say next is in jeopardy, assuming you haven't already bailed and turned the page.
Humor is a double-edged sword in that way. But when wielded correctly, it can cut through an awful lot of cynicism, and machete a marketing pathway right into consumers' hearts and minds. Last month – which was, coincidentally, National Humor Month – I came across the results of a survey on the role humor plays in human connections. According to the data, 64 percent of people believe a sense of humor is the most important element of a successful relationship.
What does that have to do with trade shows? I suppose it depends on whether you're single. (I'm kidding.) According to our most recent Reader Survey, the second most popular reason companies exhibit at trade shows (behind "our customers are there") is "trade shows reinforce relationships."
The entire concept of relationship marketing is based on the idea that buyers prefer to do business with people and companies that they like. Relationship-marketing expert Bob Burg puts it this way: "All things being equal, people will do business with, and refer people to, those people that they know, like, and trust." Burg says the secret to successful relationship marketing is "the cultivation of mutually beneficial, give and take, win/win relationships." If you ask me, that also sounds like the definition of a happy, healthy marriage. So taking some serious liberties with the transitive property, I'm going to infer that if humor is the single most important element of a relationship, and building relationships is among the most important reasons companies exhibit, then humor should probably have a place in your marketing arsenal.
Inc. Magazine writer Kevin Daum claims that humor can effectively kill two branding birds with one stone: It establishes rapport and enhances memorability. So ask yourself – or better yet, ask your sales team – if your brand could benefit from a more personal rapport with potential clients, as well as a more memorable brand identity to boot. And if the answer is yes, get out the whoopee cushions. (I'm kidding. Again.)
Let me be clear. I'm not suggesting you turn your next in-booth presentation into a stand-up comedy routine, nor am I implying that humor has to be the LOL kind. What I'm advocating is simple consideration of your company's personality and, with your industry sector and target audience in mind, your brand's sense of humor.
In his article, "An Entrepreneur Walks into a Bar," Geoff Williams writes, "Humor can be marketing gold if done right. If done wrong, it can make a business look desperate or mean." I suppose that's the flip side of the aforementioned double-edged sword. However, he goes on to explain that even if customers think your unfunny marketing is a joke, some may award you points for giving humor a shot.
Weigh the risks against the rewards, but I believe that whimsy wins out more often than not. Sure, you can play it safe and keep exhibiting with all the personality of a stuffed shirt at an accounting convention. But a relationship without personality is, well, inherently impersonal. And that's no laughing matter. E

Travis Stanton,

editor;

@StantonTravis