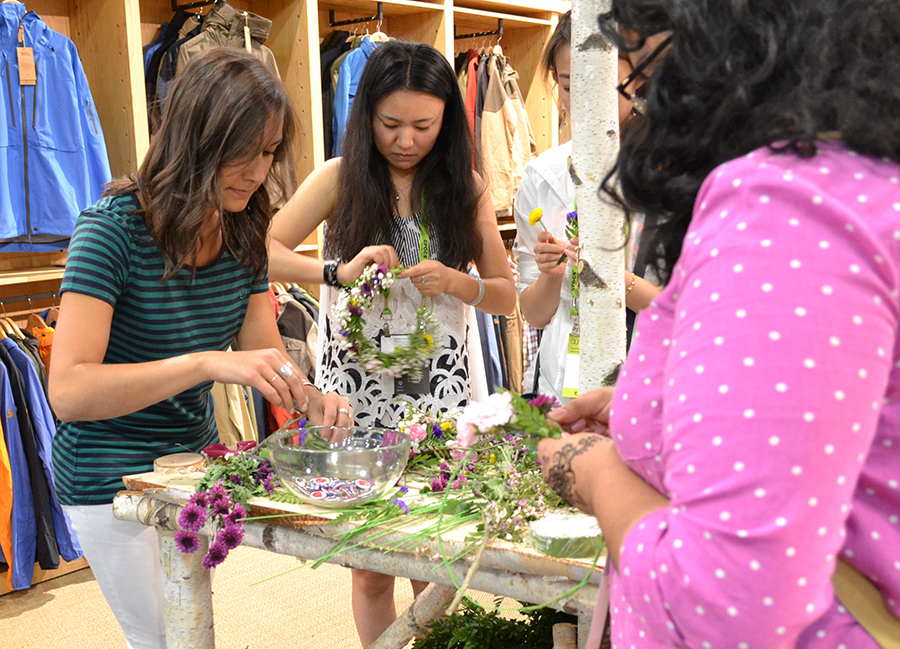 Flower Power
To honor the company's Swedish heritage at the Outdoor Retailer Summer Market in Salt Lake City, outfitter Fjallraven (a Fenix Outdoor Group brand) brought a tangible reminder of those ties to the trade show floor. The company positioned a table made from branches near the front of the exhibit. There, guests found buckets of wildflowers, wire, and floral tape – all the supplies necessary to make Swedish flower crowns. Staffers encouraged attendees to step inside the company's booth space and get crafty, circling back occasionally to assist visitors with their fanciful florals or talk about Fjallraven's product offerings. The unexpected cultural activity helped the company capitalize on a popular Swedish midsummer tradition while attracting attention and fostering a soft-sell atmosphere conducive to staffer/attendee conversations.
---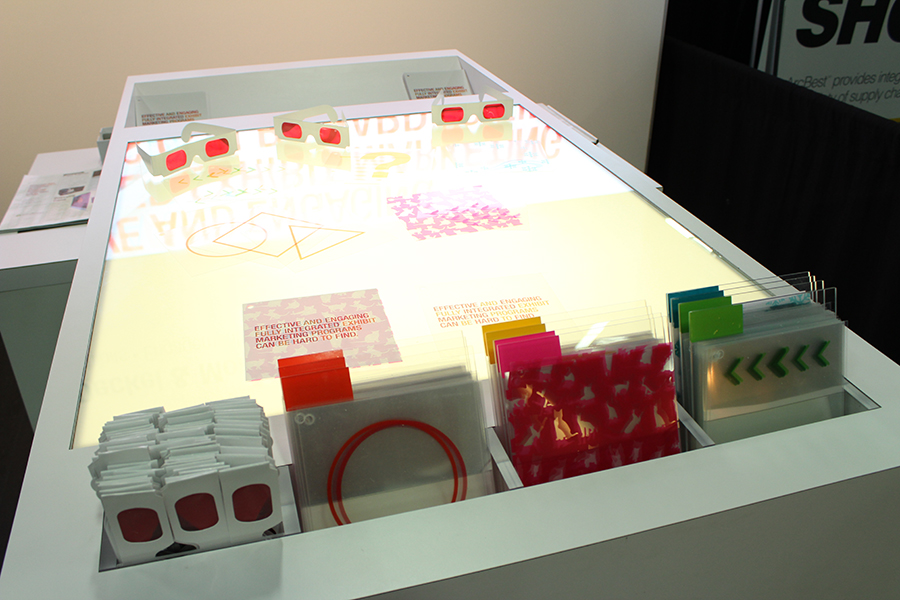 Encoded Communique
Most pre-show communications consist of little more than unimaginative emails and prosaic print ads. But Deckel & Moneypenny Exhibits took a different approach by sending a targeted list of EXHIBITORLIVE 2017 attendees an envelope containing a pair of 3-D glasses. An included postcard encouraged them to don those glasses and take another look at an ad the company had placed in an industry publication. When they did so, recipients saw the ad's text (which read "Effective and engaging fully integrated exhibit marketing programs can be hard to find.") transform into "It takes a unique perspective to see the innovative path to your goal." The unconventional ad and related mailer helped Deckel & Moneypenny lure twice as many booth visitors as the company had hoped to attract.
---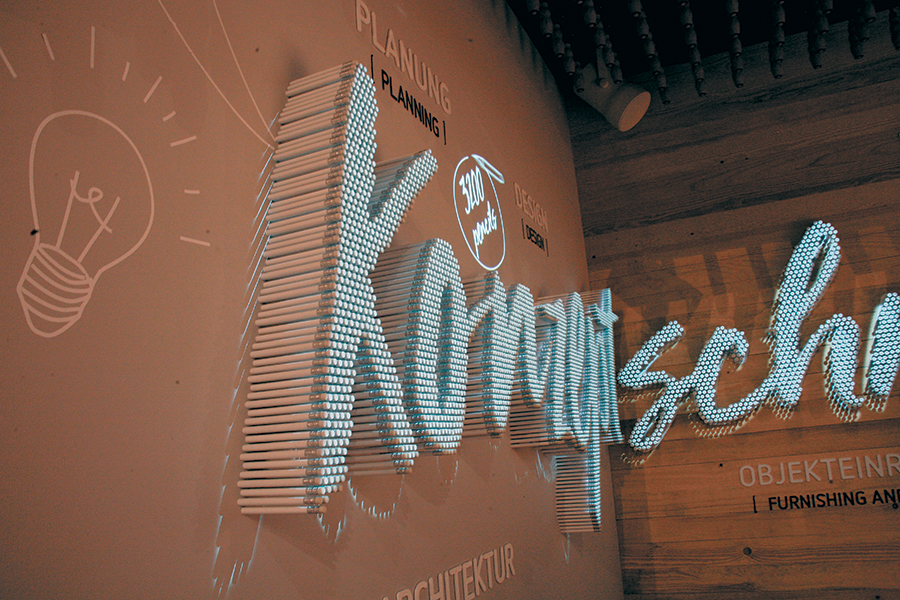 Pencil Pushers
To convey its creative capabilities at EuroShop 2017, PPM Planung & Projekt Management GmbH used hundreds of white pencils to construct a 3-D message: Konzept Schrauber, which translates to "concept screwdriver." Meanwhile, a projector – embedded into a canopy covered with more than 500 screwdrivers – used projection-mapping technology to illuminate the pencils' erasers. The mixture of mundane materials and high-tech tools turned the back-wall element into a multimedia masterpiece, proving that whether it comes to sketching a concept or building an eye-catching display, PPM is more than capable.
---
Live From Las Vegas
Holding live presentations in your exhibit is a time-tested tactic for attracting attendees in droves and teaching them a little bit about your product. The problem with these spiels, however, is that they don't have a life or audience beyond the show. So to make sure interested parties not in attendance still heard its message, Wet & Forget, a maker of heavy-duty stain remover and cleaning products, staged a live radio broadcast from its 20-by-20-foot exhibit at the National Hardware Show in Las Vegas. The Carey Brothers – hosts of the popular radio show "On the House" – brought their production right to Wet & Forget's booth. The hosts, dressed in matching denim overalls, were joined by home-improvement experts and special guests who discussed various new products being displayed at the show while dropping in mentions of Wet & Forget where appropriate. The unique approach to live presentations not only attracted a healthy flow of booth traffic and a crowd of aisle-side onlookers, but also helped the company reach nonattending clients and prospects via the radio airwaves.
---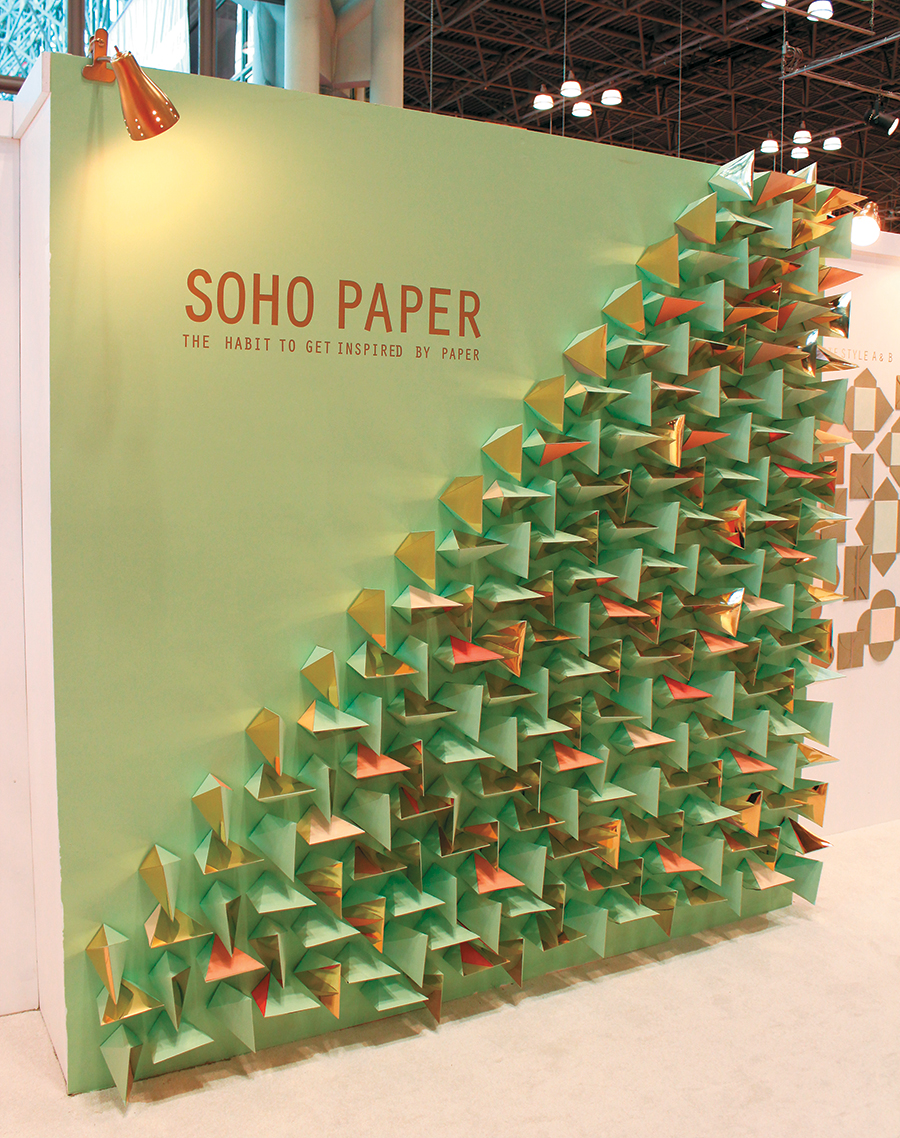 Another Dimension
When your product is flat, it can be hard to create a dynamic display. Soho Paper faced that challenge at the National Stationery Show in New York. So to add depth and drama to an otherwise two-dimensional medium, the company used its own papers and laser-cutting services to create an installation spotlighting three of the season's biggest stationery trends: geometric designs, mint-green hues, and metallic golds. Sahar Anvari, an industrial designer for Soho Papers, cut mint- and gold-colored paper into squares and folded those pieces into multifaceted, gem-like boxes. Then she attached the boxes to the exhibit's back wall in a pattern that looked more like a work of art than an in-booth product display. Attendees were instantly intrigued by the display and often surprised when they touched the angular boxes and discovered that the primary material was mere paper. Ultimately, the unexpected treatment attracted attention, placed the products in visitors' hands, and provided a context for substantive discussions about current stationery trends.
---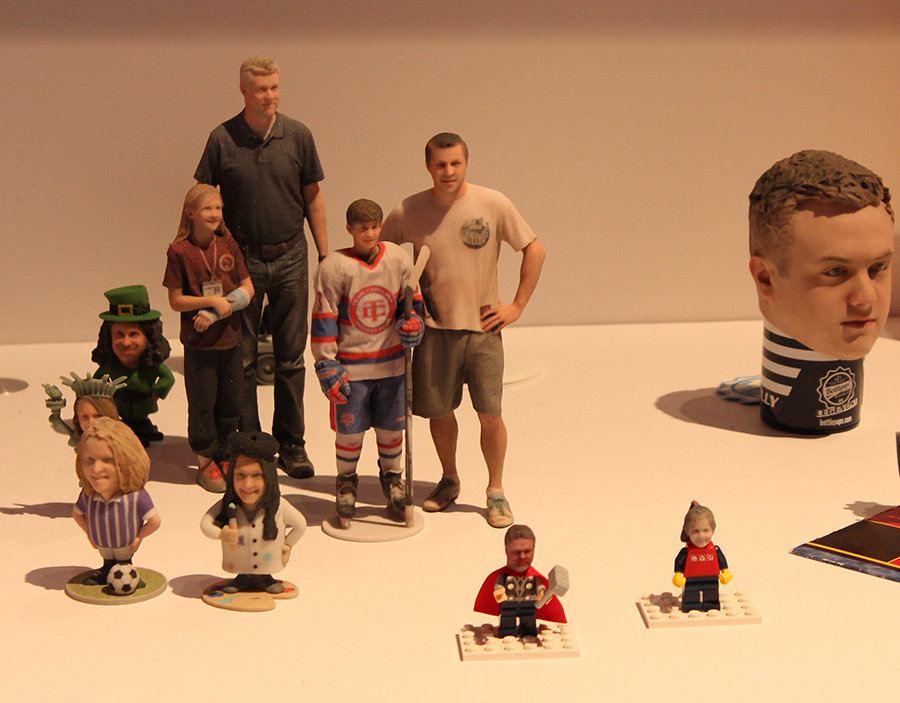 Mini Me
To demonstrate how its imaging products can be integrated with other technologies, Canon USA Inc. partnered with 3-D solutions provider Solidiphy Inc. at the International Consumer Electronics Show to offer visitors a unique experience and a highly personalized takeaway. First, staff invited attendees to step inside a spherical enclosure equipped with 128 Canon Rebel DSLR digital cameras. Once inside, participants struck a pose that was captured from every direction, creating a 3-D scale model. After the photo op, guests chatted with staffers as they waited for their image to be immortalized into small statuettes via 3-D printing. The resemblance between participants and their figurines helped reinforce the quality of Canon's cameras, while the one-of-a-kind takeaways undoubtedly made it home with attendees, unlike the majority of other promotional products exhibitors distributed at the show.
---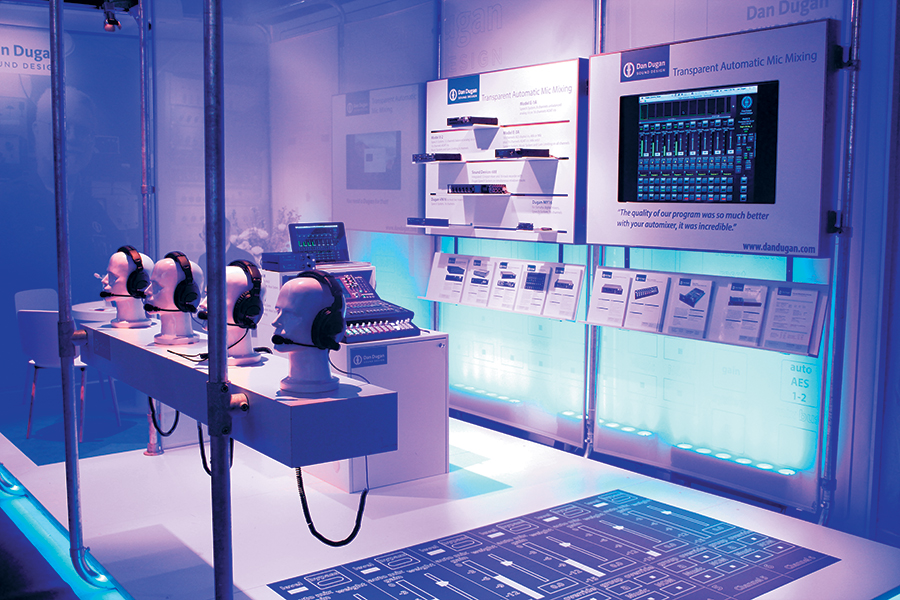 Mixing it Up
Most flooring is fairly forgettable, largely because exhibitors often overlook it when designing their booths. But Dan Dugan Sound Design managed to bring a little underfoot interest into its exhibit at Integrated Systems Europe in Amsterdam, courtesy of a simple vinyl graphic. Printed to resemble a sound mixing board, the graphic added visual intrigue to the lavender-lit in-line booth while quickly communicating what the company was offering. When's the last time your flooring did that?