9150 East 33rd St.
Indianapolis, IN 46235


Phone:
317-898-9300
Toll-Free:
800-688-9302
Fax:
317-898-9353
Email:
info@hamilton-exhibits.com
Web:
www.hamilton-exhibits.com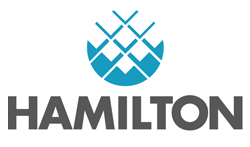 Company Description
Hamilton brings almost 70 years' experience in exhibit strategy, design, fabrication and program services to companies throughout the U.S. and around the world. Hamilton is known for providing unique solutions for exhibit, event, environment, retail and portable marketing. The company's highly qualified industry experts create real-world, one-to-one experiences of client brands.
Send a Quick Message
Follow Hamilton Exhibits, LLC on...
Products and Services
Company Video
As seen at EXHIBITORLIVE 2018
See us at EXHIBITORLIVE 2019, Feb. 25 - 27, booth #533