555 E. Pamalyn Ave. Suite C
Las Vegas, NV 89119
1-22-11 Harimacho, Abeno-Ku
Osaka, JAPAN


Phone:
702-816-2800
Fax:
702-816-2801
Email:
stewart@sakurain.co.jp
Web:
www.sakurain.co.jp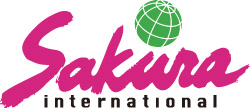 Company Description
If you're looking to go overseas successfully, you need look no further than Sakura International.

SAKURA INTERNATIONAL - Our name reflects our focus on international business and our roots in Japan where the company was founded in 1972. Sakura means Cherry Blossom and is a national symbol of beauty, purity and new beginnings.

For more than 40 years we've helped our clients successfully make new inroads around the world through tradeshow booths, press conferences, PR campaigns, events, environments, meetings, incentives and even entire conferences and exhibitions. Our multi-national, multi-lingual staff of professional designers, event planners, project managers, production specialists and support staff allow us to meet almost any need quickly and cost-efficiently in-house.

Today the company has grown to include 4 locations in Japan where we're also proud to be the official contractor for more than 20 exhibitions a year. Overseas services are supported by these locations as well as offices in the U.S., UAE and India and an extended global network of partners and professionals.
Send a Quick Message
Company Video
As seen at EXHIBITORLIVE 2019
See us at EXHIBITORLIVE 2020, March 29 - April 2, booth #609